Oceanpower Eco Food Tech Co.,LTD participating in the HOSFAIR
In order to expand the domestic market, promote the well-knowness for Oceanpower production,promote brands,Oceanpower Eco Food Tech Co.,LTD participating in the 21th HOSFAIR hosted in Guangzhou Pazhou exhibition hall,on December 10 to 12,2014.
On the HOSFAIR, Oceanpower still highlight the theme of "expert of China's soft ice cream", vigorously promote 15 years of professional products and services in the field of ice cream, and strive to provide customers the sustainable profitability overall solution.On this exhibition only exhibited a variety of hard ice cream machines,soft ice cream machines, ice cream powder, ice cream cone , and mainly introduced to cater to the trend of high-end DW series vertical ice cream machine,for example ,desktop rainbow ice cream machine, mini type ice cream machine and Frozen Yogurt Powder.Scene produced yogurt ice cream, attracted a large number of domestic and foreign merchants come to our booth to watch, taste, and consulting related products, Some customers at the show site on expressed intention with our cooperation.
Oceanpower attend the annual session of HOSFAIR for many years , the event for publicity and promotion of the product provides a very good platform, believes that the success of this exhibition lays the foundation for the Oceanpower to create a more ideal market performance in 2015.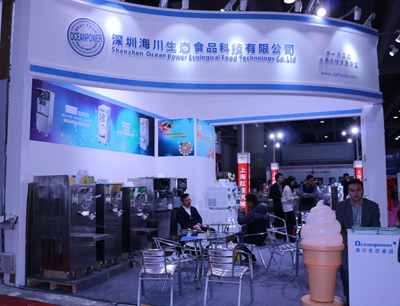 Trade Show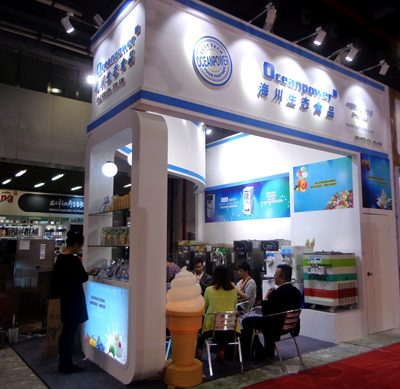 Customer Discuss